October is the tenth month of the year, one of 7 months with 31 days. The astronomical fall (Northern Hemisphere) 2016 begins on Thursday, September 22, 2016.
The October birthstones are tourmaline and opal. The birth flower is the Calendula. The zodiac signs for the month for October are Libra and Scorpio after the 22nd.
The new moon will be on October 1 and the full moon on October 16, 2016:
Sunday, October 16, 2016
Registration: 7:00 a.m. Rolling Start: 8-11 a.m. Jones Beach State Park – Field 5
Click here for more.
Ring in the Jewish New Year with These Delicious Menu Options
Check out these great recipes for the Jewish New Year!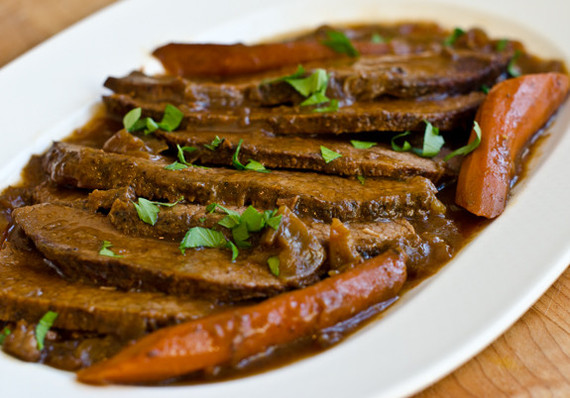 Rosh Hashana Oct 3-4, 2016 M‑Tu The Jewish New Year
Yom Kippur Oct 12, 2016 W Day of Atonement
Sukkot Oct 17-18, 2016 M‑Tu
Oct 19-23, 2016 W‑Su Feast of Tabernacles
Shmini Atzeret Oct 24, 2016 M Eighth Day of Assembly
Simchat Torah Oct 25, 2016 Tu Day of Celebrating the Torah
Are you planning ahead? We've rounded up all you needed to know about attending the 24th Annual Hamptons International Film Festival this fall. 
FILMS & TICKETS
The exclusive access Founder Pass is a terrific option!
Other passes and packages offer the best pricing.
Individual tickets are now on sale. Buy tickets online here, or check out the Box Office page for phone and in-person options.
Oktoberfest – Post Office Cafe, Babylon 10/7-9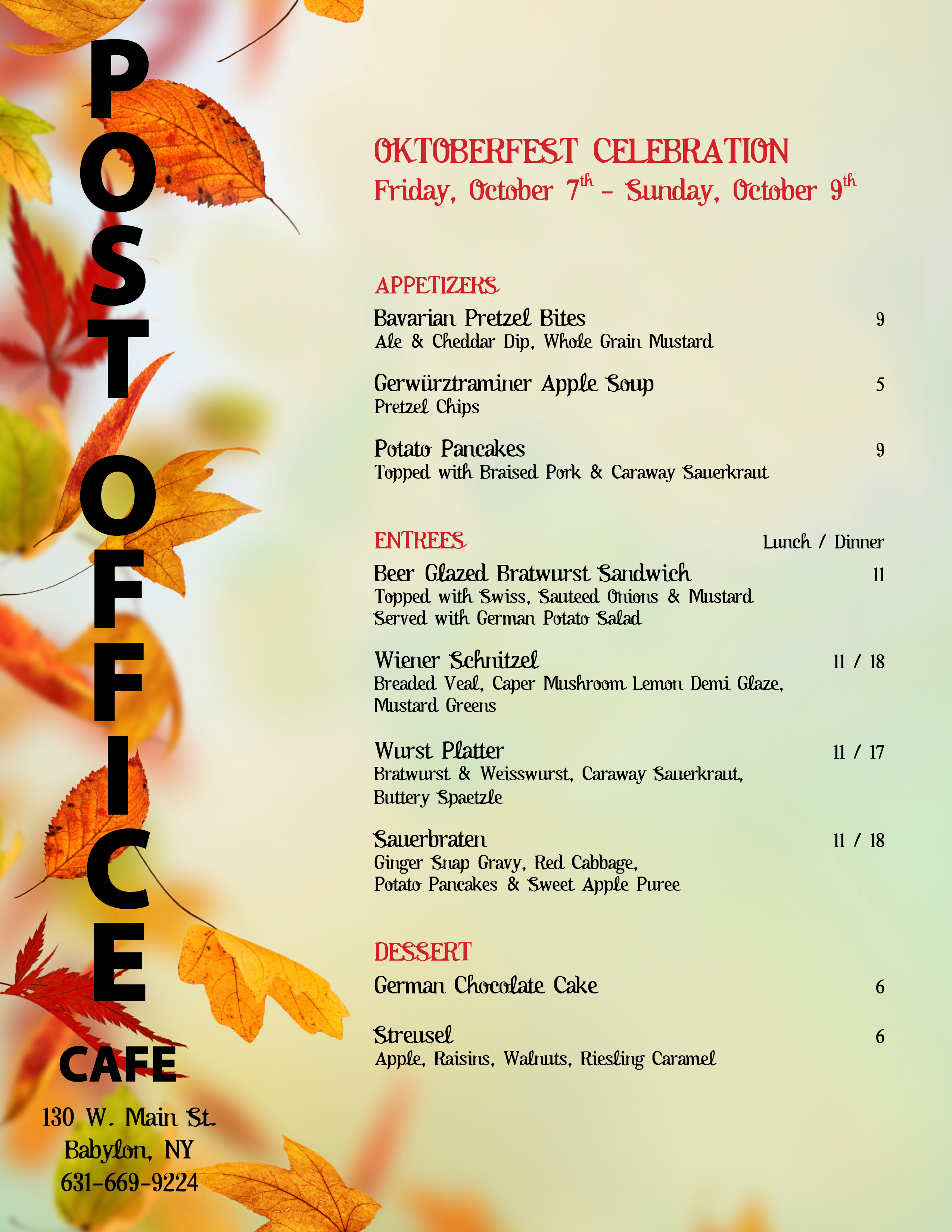 It's the spookiest time of year! For pumpkin picking, corn mazes, and spooky happenings, click here!
***All New for 2016!*** Returning to New York and Los Angeles and debuting in New Jersey and Boston is the most iconic, truly unique family-friendly fall event, RISE of the Jack O'Lanterns! Come see thousands of hand-carved illuminated jack o'lanterns creatively arranged along a scenic walking path and set to a musical score designed to bring out the Halloween spirit in visitors of all ages! The various new and exciting themes created for 2016 are sure to impress both RISE newbies and returning RISE fans.
This year, we're DOUBLING the number of intricately carved 100+ pound pumpkins on display which our artists spend 10-15 hours on per pumpkin to illustrate and carve to perfection. We're also bringing back our iconic multi-pumpkin structures that consist of dozens of illuminated jack o'lanterns assembled into life-sized pieces of art. You'll see classic fan-favorites like life-sized dinosaurs, dragons, and safari animals, as well as a number of new structures featuring time-honored characters from some favorite movies, including one that will make you feel like you're in a galaxy far, far, away. Click here for more.
The Milleridge Halloween Haunted Village 10/29-30
*EVENT IS FREE AND NO TICKETS OR REGISTRATION REQURIED*
The 4th Annual Great Jack-O'-Lantern Spectacular Sail will take place at Belmont Lake State Park, North Babylon. The first 50 carved pumpkins received are placed on floation devices with candles inserted inside and sailed around the lake behind kayaks. Children can make scary crafts, play games, visit the "Spooky Den", check out the petting zoo and stop at various trick or treat stations.
Activities: 3-6PM
Great Jack-O'-Lantern Spectacular Sail: 6PM
Bats, Barnacles & Broomsticks 10/29
Join us as we celebrate Halloween – Aquarium style. All "buoys" and "ghouls" in costume will get 50% off admission with a paying adult (one child 12 years and under, per adult). Children will gather sweets and treats with our Safe Trick or Treating throughout the Aquarium. Our Unearthing Atlantis Dig will be transformed into a "Pirate's Nightmare Haunted House" by the amazing special effects team at HauntedProps.com. We will have a Costume Parade for our Penguins, face painting*, author readings, the Live-brary team with the 3-D printer, a puppet show by Katie's Puppets, craft and game stations and more! And of course our lovable animals, enjoying their Halloween treats!
Call 631.208.9200, ext. 426 or visit the web for additional details.
Masquerade Ball 10/29
Celebrate Halloween in grand fashion at our Masquerade Ball! Taking place in the elegant Sea Star Ballroom, enjoy an open bar, passed hors devours, buffet stations a DJ, dancing and entertainment. Don't miss the social event of the year!
$69.95 per person (plus applicable tax). Click here for more details.